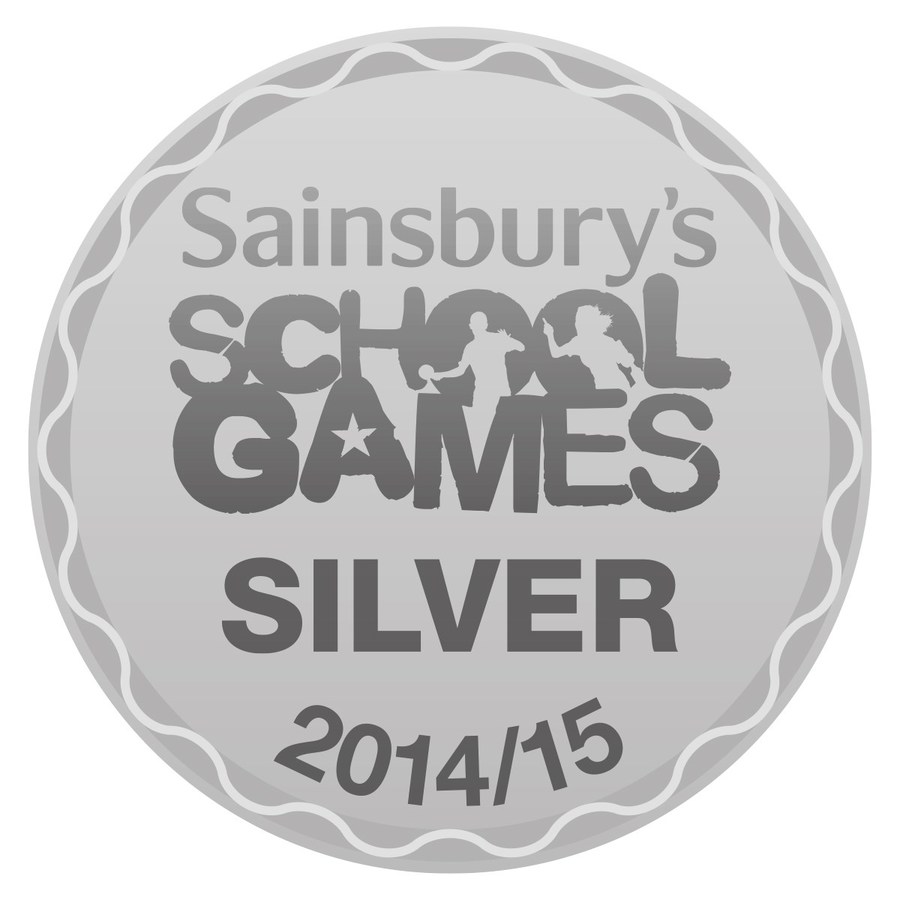 Sainsbury's School Games Mark
St Mary's is proud to be awarded with Sainsbury's School Games Silver Mark. Our school has worked very hard to get this award throughout 2014-15 academic year. We were busy entering many competitions in the Ulverston and Furness Cluster and, sometimes, entered more than one team into one competition. We also organised a small rounders competition between three local schools which was played at St Mary's School. St Mary's Annual Cricket Day was another exciting event that our school organised in the partnership with Cumbria Cricket and local cricket clubs. The weather wasn't brilliant but we all had a super time playing fun cricket games and even our younger KS 1 children learned some fundamental cricket skills taught by Bob from Cumbria Cricket.
Although we enjoy the competitive element of Sport and love competing in various competitions, in our school we strongly believe that honesty, teamwork, respect, self – belief, passion and determination is the most important quality of a successful sportsman.
We will carry on working hard and enjoying sporting events this year and hope to upgrade our silver award to gold. Thank you to all parents and staff at St Mary's for your support.