Scroll down to see what PEREGRINE CLASS have been working on this term!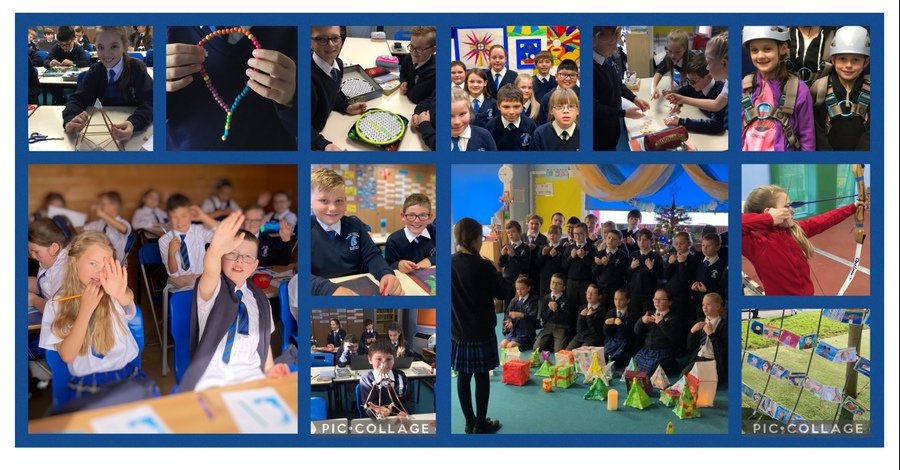 March 2021
We are really looking forward to welcoming you all back to class after the last few months of remote learning. We have lots of exciting opportunities planned! We will also make sure that we make time to do all of the things that you could not easily do at home (like scientific investigations, DT and PE) and will be spending plenty of time learning outside of the classroom.
Here is our curriculum for the rest of the Spring Term.
We have been experimenting with printmaking in Art this half term. We have used techniques similar to lino relief printing but to keep it safer (without using very sharp tools) we have used fine polystyrene sheets and pencils to create the lino type cuts and the used a mixture of rollers and brushes to apply paint. Different techniques and paper types produced different results. We then took a second tile to create and contrasting colour print over the top.
We think that they are beautiful and effective and we have a learned what types of shapes work and which don't show up so well in the process.
For Science Week, we had the opportunity to work with the 'Circuit Scribe' which was kindly provided for us by BAE Systems. All of the class thoroughly enjoyed the hands on opportunity to work with circuits that they could entirely create themselves with the ease of just a pen! We have developed our team working and interpersonal skills alongside lots of problem solving and creative design.
Here is our Summer Term curriculum!